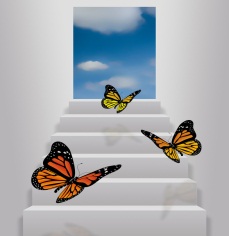 As a workshop facilitator I run regular workshops on a variety of topics that look at the
dimensions of healing, psychology and spirituality that have been gleaned from my work.
There is something to suit everyone, whether you are working on your personal or spiritual development, are a seeker walking your path in life, or just looking for a starting point… I invite you to take a look at the workshops, courses and talks that are regularly on offer and look forward to our paths meeting as we journey in life.
I'm committed to my path of service, to learn with ease and grace, to flow with the challenges that life throws all of us.  Over the years I have used all the experiential work gained from countless hours on courses, training, lectures and workshops, through laughter and tears, to change my direction in life so that I am abundantly supported in bringing my passion to life… and most importantly in sharing this gift to help you awaken the majesty and the beauty within you too.
Disclaimer:
Every effort is made to accurately represent the workshops and courses run and their potential. There is no quick fix, or get rich quick scheme but there is the work you put into developing yourself and the best investment you make is your self development.
What I offer to you from the various therapies, workshops, lectures and introductory talks comes from an act of spiritual service to a wider audience as part of my mission in
life. The results you get out working with me in any of the above will be up you.  You get out of life what you put into life. 
♥Look inside your heart, listen to your soul and awaken to your magnificence♥ Winniefred Carneiro
07952 753 916 (m – UK)
www.wynsworldtherapies.com