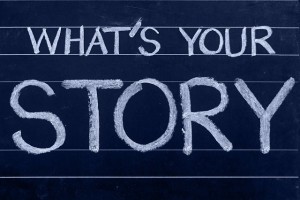 DYNAMICS TO CHANGE YOUR LIFE AS NEVER BEFORE
We are all made up of and live in a universal sea of energy.  I know that this energy is within ALL of us and all forms of therapeutic 'healing approaches' come from the same source, Universal Energy.  It is the method of application that is different for each modality, each therapist and client. 
The benefits of working with me
By combining powerful change techniques in all of the therapies, I offer a huge tool box of processes that work, and by your willingness to enter into your inner world, you can make unprecedented and lasting changes in your physical, mental, spiritual, emotional life and in your relationships.
What can you expect to achieve?
If you have experienced decisions that limit you or negative emotions from the past, or have physical body conditions which stand in the way of you creating your ideal future NOW, then these sessions will allow you to address them once and for all, quickly, easily and effortlessly, in whatever therapy modality you wish to engage in. 
Do I offer an guarantees?
Please note, in whatever context you approach me in, as listed in this website, whether for personal therapy, intuitive consultations, holistic treatments or workshops, I do not offer any guarantees for treatment success.  I can tell you that this approach to therapy is about you taking responsibility for the changes you wish to see in your life.  As a  therapist  I can guide you, hold the space for you, work with integrity and professionalism,  but I can't take your journey for you, neither can I guarantee you a 100% result.
You leave better than before
No session is the same because different tools are applied at each session which is tailor made to work with positive change for you.  How does it get any better than that?  The conditions of tension and stress which are currently causing your health or energy blocks took a long time to create… there is no better time or place to start to address them finally now… what are you waiting for?
Many clients that I have worked with have suffered from some of the brief examples listed below, so if you are worried about any the following issues
◊ Back pain                                            ◊ Weight loss
◊Headaches                                           ◊ Low energy and moods
◊Fertility Issues                                      ◊ Multiple sclerosis
◊Stress                                                   ◊ Job worries
◊Financial Concerns                              ◊ Family worries
◊Low Self Esteem                                  ◊ Lacking Confidence
◊Searching for your purpose in life        ◊ Improving your relationships
or for whatever is concerning you now, then come and see me for a consultation.
READY TO START GETTING MORE OUT OF LIFE?
WHAT'S YOUR NEXT STEP
Whether it¹s a specific goal, or a complete overhaul in
all areas of your life simply contact me on:
07952 753 916 or email me on [email protected]
for a confidential chat about how an Integrative approach will be of benefit to
you and to book your appointment. 
Cancellation Policy: Please give 48hrs notice of cancellation by telephone, text or email and in an emergency 24 hours notice, otherwise I reserve the right to charge 50% of my fees.
You've got nothing to lose but your problems!
"Look inside your heart, listen to your soul and AWAKEN to your magnificence" (Winniefred Carneiro)
Winniefred Carneiro M.A.
Dynamic Life Change Facilitator
07952 753 916 (m – UK)