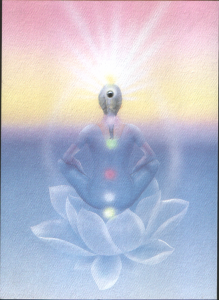 Exploring The Chakras – 7 part workshop
This course is for you if you're feeling blocked, stuck or frustrated in your work or personal life or simply if you want to enhance your capacity for joyful living and increase your energy and vitality.
We will use creative visualisation, breathing, sound toning, movement, music and more to energise and integrate the different chakras and observe how this affects our life.
The aim will be to create a friendly & supportive group in which we can reflect on and talk about our lives, our blocks, our dreams, our goals and our progress. Time will be built into each class for you to plan a short enjoyable activity for the month designed to stimulate & nourish your unique creative spirit.
This is a 7 part module  1/2 day workshop series whose topics will look the following:
A SOLID FOUNDATION
A GOOD LIFE
OPENING OUR HEART
FINDING OUR POWER
THE INNER ADULT
THE TRUE PICTURE
WEARING OUR CROWN
and much more…
Check in for the latest workshop offering and early bird price discount here or in the latest post! 
.
Winniefred Carneiro M.A.
Empowering Dynamic Soul Change Facilitator
Contact Winniefred Carneiro 07952 753 916 or email her on [email protected] for further info and booking details.
Cost, Date & Venue tbc
07952 753 916 (m – UK)
www.wynsworldtherapies.com