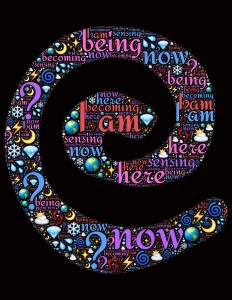 As a licenced Metaphysical Counsellor and Workshop Facilitator with the Metaphysical Society, I offer group classes on:
Part 1: An Introduction to Self Awareness
Aimed at those new to metaphysics or spiritual principles, it will change your life forever.
A BEGINNERS COURSE IN METAPHYSICS
 Have you ever asked yourself…
Is there a reason for the events that happen in my life?

Can I change the way I react to people and situations?

Is there a way to bring more balance and harmony into my life?
If so, this Introductory Course in Self Awareness can be of assistance.  We help you to understand how the universe works and how to apply spiritual principles to your own life and any situation.
Session 1


Our True Nature – Race Consciousness – The Appearance World – The Human Mind – Laws of Attraction and Reflection
Session 2


The Law of Cause and Effect – Karma – The Conscious and Subconscious Mind – Discovering our Hidden Beliefs
Session 3


Beliefs that Hold us Back – Spiritual Affirmations – Creating New Beliefs That Move Us Forward
Session 4


The Spiritual Purpose Behind Relationships – The Soul Lessons We Need to Learn – Healing The Past
Session 5


Spiritual Truths to Increase Awareness – Principles to Learn From and Live By- Gratitude and Appreciation
Session 6


Finding Answers and Direction Through Inner Guidance – Awareness Meditation – Affirmative Prayer for Life's Purpose
This course is available in a variety of formats: 6 evenings or 2 or  3 days.  Currently I am teaching it face to face and over 6 1/2 days
Full course notes provided
MSEC Self Awareness Introductory Course rate:
£177  (or early bird rate £147)
Next start date TBC: Jan 2020 To be taken over 6 1/2 day classes  – venue tbc in either Croydon/ Balham.
Contact me to be put on waiting list if you are interested in attending.  This class will only run if there is a minimum number of attendees who wish to take part.
This course form part of the training pathway into Metaphysics and can be taken for personal self development or for development into professional studies at a later stage.