Part 2: Module  A – The 12 Keys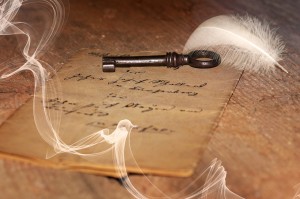 Imagine your life if you could be:
Less worried by difficulties

Less upset by the behaviour of others

Felt more peace, love and joy each day
And if you did react to other people's words or actions, wouldn't it be wonderful to know….
How to bring yourself back to peace?

How to uncover the lesson that life is trying to teach you?
Isn't that something worth learning about?  If you are truly ready for change, then the 12 Keys to Consciousness course is for you…

This a life skills course where you will develop personal insights and:
Discover the 12 Keys to unlocking a heart filled life

Learn empowering tools and techniques

Uncover meaning when things appear to go wrong

Learn how to drop the struggle and support yourself in making life easier

Discover how relationships work so you can renew those difficult ones!

Learn ways to honestly love and accept yourself more

Reclaim an authentic sense of who you truly are and make practical steps towards loving life again
The course gently guides you step-by-step, giving a thorough grounding in need-to-know principles you'll wish you had known years ago… the principles behind establishing a more Heart filled life.
Module A: The 12 Keys to Consciousness
This module is open to anyone interested in gaining an understanding of metaphysical and spiritual principles. It takes you step-by-step through 12 spiritually-based lessons, which although simple in their presentation, when put into practice, are powerful tools for transformation:
UNLOCKING THE DOOR TO THE LIMITLESS SELF

Discovering who you really are
LETTING THE DIVINE PLAN OF YOUR LIFE UNFOLD

Making sense of your journey and your direction in life
COPING WITH THE CHALLENGE OF CHANGE

Staying strong during times of difficulty
YES YOU CAN! DEPENDING ON SPIRITUAL CONFIDENCE

Tune in to your Spiritual Confidence and know you are supported at all times
LETTING GO OF FEAR – TAKING RISKS

Letting the Higher Self handle the fears
NO MORE ENEMIES – HEALING THE CONFLICT WITHIN

Dealing with people who 'press our buttons'
EMBRACING THE REJECTED SELF WITH COMPASSION

Loving the parts of ourselves we don't like
BECOMING EMPOWERED BY RELEASING BLAME

Rooting out hidden resentments, giving up grudges
FROM BETRAYAL TO TRUST

Coping when people seem to let us down
FINDING MEANING IN WHAT APPEARS TO GO WRONG

Looking for the spiritual message in the trials and tribulations of life
CULTIVATING A GENEROUS HEART

Living with an open heart
LETTING LOVE LIVE YOUR LIFE

The joy of Love and its profound effects
The 12 Keys course can be studied as:  6 attendance workshops (i.e. usually meet up 1 day every 3 or 4 weeks)
Because the training is Modular you should start with Module A (12 keys) and see how you get on. If you wish, you can then complete the rest of the Foundation Course (i.e. Modules B & C).
There are also follow-on Facilitator and Practitioner courses which can lead to a professional Metaphysical Counsellor qualification.
Both courses form part of the training pathway into Metaphysics and can be taken for personal self development or for development into professional studies at a later stage.
Investment:
12 Keys/ Module A £547 (early bird £497)
This class is going to be taught in as a 1 day class once per month either on a Saturday or Sunday starting in 2020
Venue tbc: Balham or Croydon.
Please contact me to register with your interest asap.