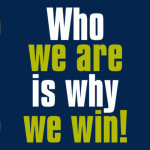 Winning Mind Coaching is a way of turning ambition in to achievement.  It can help you excel at your goal by utilising the power of your mind to create the best physical and mental conditions for your success. Your mind does not know the difference between what's real and what is imagined.
Developing a winning mindset
Using a mobile in where there is poor connection hampers your ability to communicate respond and interact with the world. It's like you operating on a failure, fear, bad, negative, poverty, worry, impossibility infested mindset. You can be sure that your life will replay things in line with your mind-sets.
Your Career

Achieving your goals – Weight loss

Prosperity

Performance
 So  if you want to develop a winning mindset and learn to identify and let go of limiting beliefs, images, and thoughts that have a negative impact on you then contact me to arrange a discovery session
Winniefred Carneiro M.A.
Tel: (M – UK)

07952 753 916
www.wynsworldtherapies.com