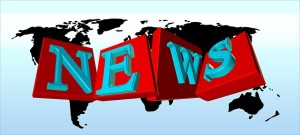 Dear Friends,
Happy New Year to you.
Welcome to the first edition of Wynsworld Therapies.  It is my hope that you will journey with my musings and reflections along life's path way.  The aim of the newsletter will be to keep you abreast with the trends along the spiritual path and will include information, hints and tips to help you with any challenging situation you may be facing.
So much is happening on the planet right now, dynamic changes that are affecting every individual, and I am no exception.   January 2013 entered with a wave of cleansing earth energy which has battered the length and breath of the United Kingdom with gust of gale force winds, snow, hail and of course rain and February continues with the cleansing that Imbolc brings.   Imbolc is traditionally associated with The Celtic Fire Goddess Brigid bringing purification,  renewal, and creativity  and healing.  As our land is being cleansed and renewed, we too can take the opportunity to spring clean both our body and home.  Clear out the old and bring in the new with the light of the Candlemas flame
As we enter the month of February which traditionally is associated with Valentine's Day.  Admist the shopping frenzy for Valentine cards and perfect gifts to show love, I am reminded that the love we are seeking is already within us.  So often we begin for the search for the mythical 'other' to complement us, rarely do we realise that the search begins within.  The search is over.  We are the one that we have been searching for.  Go within.  Seek to know thyself and in all ways, truth will reveal to you that  "Where there is love there is life" as Ghandi reminds us.
Create a daily intention practice.  This need not be long.  Five minutes of conscious breath work is better than none at all!
As we consciously breath in this love perhaps we can create a daily practice of making time for garnering inner peace and love.   By taking the time to greet the early morning dawn, breathing in the intention of peace and love to infuse our being, so that every interaction we have with all that we meet can salute the higher being within.  See how this practice can help change the focus of your day.  End your day with the same conscious breath-work  giving thanks that you have experienced the miracle of the day unfold.
I wish you all a rainbow of joy that life and love will bring to you.
"May you be blessed
May you be happy
May you be healthy
May you walk in peace"
Namaste
Winniefred
.